NotJustDiets is a collection of resources and experiences related to weight loss. It aims to shift focus from weight loss being merely a phase of restrictive eating to a more holistic and systematic approach that is aimed at improving overall health and lifestyle.
There is no doubt that diets are the most effective way to lose weight. However, few people succeed in their weight loss efforts with diets because most diets are hard to follow and are unsustainable. NotJustDiets promotes weight loss with a strategic approach with systems that go beyond the physical to hacking the mind with long-term and sustainable diet systems. With NotJustDiets, you don't just shed 30 pounds in 4 months (and gaining it all back the next year), you change your lifestyle and habits to being healthy and fit for life!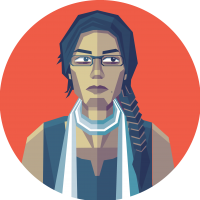 Hi, I'm Vin, I'm the author of NotJustDiets and I'm excited that you're here! I love writing about developing systems for getting fit and leading a healthy lifestyle.
I grew up in a family where obesity was prevalent. For fear of becoming obese myself, I read and wrote about weight loss for years. The thought of being ridden with an unhealthful lifestyle and being hampered with diseases, I tried every different type of diet. After years of failing, I've developed a deep understanding of weight loss and I decided to share the experiences I've been collecting.
I managed to turn my life around to a fit and healthy one and I want to help people do the same. I notice so many people around me struggling with obesity that results from poor food habits and lifestyle choices and that makes me extremely sad. It makes me sadder when I see people trying to get fit by starving themselves intensely for days, failing to see results and then springing back to their old lifestyle because they lost the will-power. They try again when they can finally muster more enthusiasm till it dwindles down within a week or two as the willpower drains with each restrictive meal and this cycle continues.
I believe that it all boils down to this. We need to change the mindset with which we approach dieting. It's not just about shedding a few or many pounds to fix body-image issues. We need to develop systems that are natural, easy and sustainable so that weight loss efforts don't put a strain on will power. It is a mindset where health and fitness are the primary concern with healthy lifestyle change leading to happier and healthier lives.