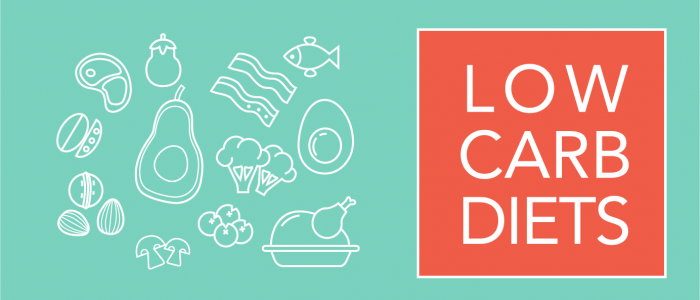 Low-carb diets are diets with limited amounts of carbohydrates which form the basic components of bread, pasta and sugar. Instead, the other nutrients like fats, proteins and non-carb vegetables are included in higher proportions.
Low-carb diets have shown to produce good results when it comes to weight loss and better health.
In this guide, I'm going to detail out all you need to know about low-carb diets.
Let's dive right in.
Chapter 1
What is Low-Carb Diet? The Basics
As we are all aware, our diet contains
1.       Macronutrients:
Carbohydrates, fats and proteins that form the majority of our diet and provide us with energy or calories to sustain- grow, develop and repair our bodies.
2.       Micronutrients:
Vitamins and minerals that form a much smaller proportion of our diet but are crucial for maintaining cellular function, metabolism, energy levels and overall well being.
When it comes to macronutrients- the calories we consume, we have the choice of proportioning carbs, fats and proteins.
For ages, we've been made to believe that fats are bad for our health while the supermarkets have been taken over by low-fat products that are often loaded with sugar. Coincidentally, we also saw the rise in obesity in the last few decades.
Now we're aware that the real culprit is carbs while fat is your harmless friend. Low-carb diets restrict the intake of carbs in sugars and starch while you can happily munch away on your favorite fats and also lose weight and get healthier in the process.
How?
It's actually very simple science. When you eat carbs, your blood sugar level spikes and releases insulin- the hormone to convert carbs to fat. When you limit carbs in your diet, the blood sugar level remains stable and the insulin drop pushes for increased burning of fats thereby reducing weight and reducing the intake of food.
Among other advantages of low-carb diets, the more pronounced are quick and healthy weight loss and blood-sugar control.
The Fundamentals
Say YES to: Eggs, meat, fish, seeds, nuts, certain oils, dairy fat, low-carb fruits and vegetables, non-gluten grains
Say NO to: sugar and starch, wheat bread, pasta, processed foods, rice, potatoes, beans
The Mantra?
It is simple- stick to low-carb food. If your food list includes high-fat, high-protein products in addition to a good quantity of low-carb fruits and vegetables, then you don't need to worry about counting calories anymore! All these foods are filling and keep you full for longer so you end up maintaining a good calorie deficit anyway while being well-nourished with ample nutrition and energy.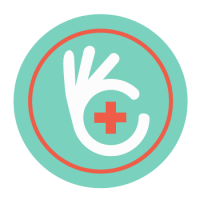 Chapter 2
Why Low-Carb Diet? The Benefits
Low carb diets have gained popularity for the numerous health benefits they offer.
1.       Weight loss
Studies show that low-carb diets aid in effective and quick weight loss.
Reduced carb intake not only increases fat burning but because these diets are satisfying, they are easy to stick to.
Low-carb diets are also flexible, which again, makes them easy to follow.
2.       Diabetes Control
Low carbohydrate intake means that the blood sugar level remains stable and within the non-diabetic range.
Several patients of Type 2 Diabetes have reported that low-carb diets have helped them manage their condition better when on a low-carb diet.
3.       Better Overall Health and Well-being
Low carb diets do away with processed foods and encourage natural, whole foods with a lot of healthy vegetables which in turn promotes the consumption of optimal quantities of vitamins and minerals. These ensure overall health by increasing immunity, cell repair and growth.
4.       Better Energy
Unlike high sugar diets that make you dull and sleepy, low carb diets keep the energy levels high throughout the day.
Fats and proteins ensure that you have a steady supply of energy while carbs cause an energy spike followed by sluggishness and depleted energy levels.
High energy also often means clear thinking. Both these factors increase productivity and promote mental health.
5.       Drop in Triglyceride Levels
Fat molecules called triglycerides travel in the bloodstream and carry a high risk of heart diseases.
A high carb-based diet with sedentary lifestyle increases the triglyceride levels which have been shown to reduce dramatically in low-carb diets.
6.       Increase in Good HDL Cholesterol Levels
Cholesterol has a bad reputation for being the primary cause of heart diseases. However, not all cholesterol is bad. HDL or high density lipoprotein is 'good' cholesterol while LDL or low-density cholesterol is 'bad'.
Low-carb diets increase the HDL to LDL ratio which, in turn, lowers the risk of heart diseases
Chapter 3
What to eat? Foods Good For You
In this section, I'll tell you exactly what foods you can include in your low-carb diet starting with the basics and as you read on, I'll introduce you to recipes and meal-plans.
Your Preference #1
Meats: Lean meats like chicken breast, port and sirloin are the best although you can also include beef, lamb and game.
Eggs: Pastured eggs enriched with Omega-3 fats are your best bet. Eat them boiled, scrambled, fried, as omelets, or however you prefer
Fish and Seafood: Haddock, trout, salmon, sardines, mackerel, herring- fish fat is full of Omega-3 fats that are the best
Fruits: Oranges, apples, pears, berries- strawberries, blueberries (eat in moderation or avoid on strict low-carb diets)
Vegetables: Broccoli, cauliflower, spinach, kale, Brussels sprouts, eggplant, bok choy, zucchini, olives, mushrooms, onions, tomatoes, lettuce, peppers, asparagus, cabbage. Most vegetables growing above the ground are good to be included in low-carb diets
Seeds and Nuts: Walnuts, almonds, sunflower seeds, pumpkin seeds
Dairy: High-fat products like cheese, cream, yogurt, butter
Oils and Other Natural Fats: Butter, olive oil, fish oil, coconut oil, lard
Your Preference # 2
If you don't have a strict need for weight loss and are healthy and active, you could afford to include some more carbs. Be sure these are in moderation though!
Unrefined grains: Quinoa, oats, brown rice
Legumes: Black beans, lentils, pinto beans
Tubers: Sweet potatoes and potatoes
What to Drink?
Water: Make it your preferred choice of beverage- even if it is flavored or sparkling water. Ensure that there are no added sugars.
Tea: Best without milk or with heavy cream/ milk if you're hungry
Coffee: Best to avoid milk especially if you drink coffee several times a day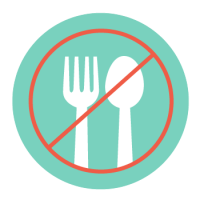 Chapter 4
What to NOT eat? Foods to Avoid Like the Plague
Needless to say, you need to eliminate high-carb foods from your diet.
Sugars: candy, juice, soft drinks, sports drinks, ice cream, pastries, chocolate- avoid all things that contain sugar
Starch: bread, pasta, muesli, crackers, porridge, bun, potatoes, rice, corn and corn products, chips, fries
Refined grains: rice, wheat, rye, barley and all products made out of them
Trans fats: Oils that are partly or wholly hydrogenated
Chapter 5
Types of Low-Carb Diets Your Options
One of the main advantages of low-carb diets is their flexibility. While the common element is restricting the consumption of carbs, you can choose your eating pattern from a number of types- each with its own unique benefit.
1.       Regular Low-Carb Diet
This is a simple diet that differs from the typical western diet in that it eliminates grains, sugary foods, junk and potatoes- all foods that are high in carbs and starches.
The daily carb intake may vary from 150 to even under 50g depending on what your goals are. The focus is to include more protein instead of carbs.
2.       Keto Diet
A keto or ketogenic diet almost or completely eliminates carbs and is high on fat instead.
The logic is that when the body is deprived of carbs, it tends to go into ketosis- a metabolic state when the insulin levels drop significantly and the body uses your stored fat to release energy.
The keto diet has become very popular among people trying to lose weight because it works effectively to get rid of fat and also causes appetite loss.
3.       LHCF or Low-Carb High-Fat Diet
This diet pays more attention to the consumption of whole and unprocessed foods like meat, eggs, dairy, nuts, healthy fats, vegetables and fish.
4.       Paleo Diet
This diet encourages the food habits from the pre- agricultural and industrial era- the Paleolithic Era.
The focus isn't on low-carb as such but it inadvertently is a low-carb diet because the emphasis is more on meats, eggs, fruits, vegetables, nuts, seeds and seafood. All processed foods, grains, sugars and dairy are eliminated.
The Paleo Diet is a lifestyle change of sorts that gained popularity in the last decade and has shown positive results in weight loss and improved health.
5.       No Carb Diet
As the name suggests, all carbs are restricted. It includes mostly animal foods like eggs, meat, fish and fats like lard and butter.
However, not many recommend such a diet because it doesn't supply all the vitamins and fiber that form a wholesome diet.
6.       Atkins Diet
This is a specific low-carb diet plan that reduces carb intake while encouraging desired quantities of fat and protein.
It works in phases where you move from eating less than 20g of carbs to balancing with low-carb vegetables and nuts and fruits to slowly adding more carbs till the desired weight loss is achieved and maintained.
7.       Mediterranean Diet
Popular among the health professionals, this diet encourages the consumption of traditional foods of the pre-20th Century Mediterranean countries.
It restricts grains and focuses on fatty fish and olive oil rather than red meat and animal fat.
Studies show that the Mediterranean low-fat diet helps in the prevention of heart diseases apart from the regular weight-loss goals.
The Bottom Line
Choosing among the different types of low-carb diets is a matter of personal preference which is a product of your lifestyle and goals. For more intense weight loss goals, it might be preferable to go for an almost or full carb cutback with a no-carb or keto diet. If it's just a switch to a healthy lifestyle for the long run, you could go for the Paleo or Mediterranean diets.
It is best to choose a diet that is simple and easy to stick to. Drastic changes are unsustainable and chances are high that your willpower will dry out sooner than later. A diet that is convenient and that can be systemised is your best bet for effective and long-lasting results.
Chapter 6
Meal Plans and Recipes
Meal plans form an essential part of low-carb diets, especially if you're new to them. A meal-plan for the whole week makes it easier to keep a check on your carb intake and make your efforts more effective.
Here are some awesome resources for low-carb meal plans and recipes.
I'm also going to list down a very simple, basic menu for the week. This is for a diet of less than 50g of daily carb intake. You can judiciously add or reduce carbs depending on your diet goals.
Sunday
Breakfast: bacon and eggs
Lunch: meatballs with vegetables
Dinner: fried kale and broccoli salad
Monday
Breakfast: omelet with vegetables
Lunch: strawberry smoothie with coconut milk and a dash of grass-fed yogurt
Dinner: pork chops with vegetables
Tuesday
Breakfast: eggs fried in coconut oil or butter with veggies
Lunch: chicken salad with olive oil
Dinner: cheeseburger patties with Brussels sprouts and onions
Wednesday
Breakfast: bacon and eggs
Lunch: steak and veggies
Dinner: grilled chicken with veggies
Thursday
Breakfast: blueberry smoothie with heavy cream and vanilla flavored protein powder
Lunch: shrimp salad with olive oil
Dinner: pork chops with vegetables
Friday
Breakfast: omelet with veggies
Lunch: mushroom soup with cream
Dinner: fried salmon with cheese and broccoli
Saturday
Breakfast: cauliflower hash browns
Lunch: Indian butter chicken
Dinner: Creamy shrimp salad
You can pick from these numerous recipes and combine to make your own weekly meal plan to organize your diet and help you stick to your efforts.
What about Snacks?
Most low-carb foods will generally be satiating but who's to blame if you get hungry between meals? Here are some easy low-carb snack options
Full-fat yogurt
Handful of walnuts
A fruit like an orange or pear
A hard-boiled egg
Berries and whipped cream
Trail mix
Cucumber and bell-pepper sticks with tzatziki dip
Carrot sticks with peanut butter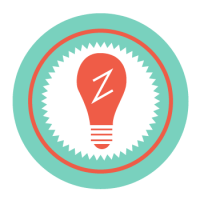 Chapter 7
Tips and Tricks
Following low-carb diets can be a hard task but the following tips can make a world of a difference.
1.      Eating Out
When you have to eat out, order a meat-based main, drink sparkling water instead of soda and order extra veggies instead of rice or pasta
2.       Exercise
It is best to combine your low-carb diet with exercise to improve your overall health. A minimum of 30 minute workouts 4-5 times a week.
3.      Low-Carb Alternatives
Know about alternatives so you don't have to kill your desires or worse, opt for high-carb options
4.       Meal Plans
Prepare meal plans for the whole week so you don't have to spend your mind space figuring out every meal of the day and can plan the ingredients. This helps forming a psychological loop or a habit that helps you stick to your diet for a longer period of time and make your efforts more sustainable.
5.       Meal Preps
Meal plans and meal preps go hand in hand. Spend a few hours every Sunday to pre-prepare your meals and store them in containers so that you can simply pop your meal in the microwave when you need to and you're good to go! Meal preps are convenient and save a lot of time, money and unhealthful choices during the week.
6.       Carry your low-carb snacks
This will prevent you from sneaking in unhealthy carbs whenever you get hungry between meals.
7.       Know the serving sizes and their respective carb counts
This will take a little getting used to but they serve a huge advantage as you can judiciously approximate your food quantities in every meal. This will also help you keep a track of whether your diet is sufficient in vitamins and minerals.
8.       Carb cycling
This means including a day of relatively high-carb meals after every 5-6 days of low-carb diet. Carb cycling not only helps in avoiding plateaus in fat-burning but also satisfy high-carb cravings once in a while.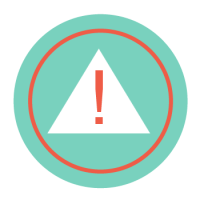 Chapter 8
How to Deal with Side Effects?
Transitioning from a regular high-carb diet to low-carb diet takes a while during which you may experience some side effects which may vary from mild to more difficult.
1.       Water loss
Going cold turkey and eliminating sugar and starch can cause the following
Headaches
Dizziness
Fatigue
Irritability
Nausea
Bad breath
Heart palpitations
Don't think too much of them as they automatically subside as your body adjusts to the new fat-burning routine. They'll mostly be gone in less than a week.
The cause for the side effects is the simple loss of water in the body which is normally retained by the carb-rich foods.
The best way to avoid these symptoms is to drink a lot of water and increase your salt intake for a few days to increase your water retention and to stay hydrated.
2.       Vitamin and Mineral Deficiency
Severely restrictive low-carb diets can lead to micronutrient deficiencies which can affect overall wellbeing and the best way to avoid them is to take supplements or include them naturally in the diet through ample amounts of fruits and vegetables.
3.       Constipation
A primarily meat-based diet does not provide enough roughage or fiber in the diet which may result in gastro-intestinal problems like constipation.
To avoid this, drink plenty of water to keep yourself hydrated and eat plenty of fruits and vegetables which are good sources of fiber. You could also added psyllium seed husks which act as a natural laxative.
4.       Long-term Risks
Some low-carb diets that are high in fat and proteins should limit the amount of saturated and trans fats which is usually found in red meat, high-fat dairy and highly processed foods. Make sure your food contains more healthy proteins and unsaturated fats instead.
Chapter 9
More on Low Carb
This is the final section of this guide. Maybe you have questions you still don't have clarity about. Maybe you're looking for more inspiration to help yourself or others.
Here, I have included some resources that I found really useful. I will keep updating this section as and when I come across any material that could be helpful.
Read on and become a low-carb expert.
How do low-carb diets work? What is the science behind it?
Why fat is good for you while carb is the real culprit to obesity?
How to make your own meal plan?
Weight loss success stories of real people just like you
Low-carb recipes